Welcome
Visitors to the Edison & Ford Winter Estates in Fort Myers will enjoy 20 acres of historical buildings, historic gardens, the Edison Botanical Research Lab and the Edison Ford Museum. The newly restored buildings include the Edison Main House, Guest House, Caretaker's House and the Ford House.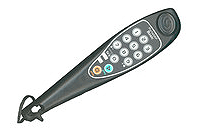 Daily (9:00 am - 5:30 pm)

Includes orientation, and a self-guided audio tour of the historic homes, gardens and laboratory of the Edison and Ford families as well as the Museum. Approximate time 2.5 hours.
Join the Edison Ford Wild Wizards
for a summer of new and exciting programs! Watch as the Edison & Ford Winter Estates becomes a living lab for our campers, who are challenged to learn more about the sciences, art, and the natural world.
EDISON FORD INVENTOR'S SUMMER CAMP 2018
Two camps are held each week, grouped by their ages: Ages 6-8 and Ages 9-12. Your child must have completed first grade. All camps are based on the cuurent age and grade of each child.
All camps are held from 9am to 4pm.
LOCATION: The 2018 Inventor's Summer Camp will be based in the Education Center and Edison Caretaker's House, which is air-conditioned. Some activities will be held in the gardens and Edison Ford Museum.
ATTIRE: Campers will be given a Camp T-Shirt and are required to wear it each day. Cool, comfortable clothing, tennis shoes, insect repellant, sunscreen, and hats are recommended. Open-toed shoes and jewelry should not be worn.
MEDICATION: Instructors must be notified in writing regarding any medication campers are to take during the day. Please provide detailed information when registering your child for camp.
LUNCHES: Campers must bring their own sack lunch, snacks, and drink daily. Water coolers are available; refrigeration is not.
---
---
---

We at Edison & Ford Winter Estates are grateful our staff, volunteers and members are all safe. All the Edison Ford structures were undamaged but the storm destroyed many trees, plants and shrubs.
Although the site looks different, the historic landscape will be restored, replenished and replanted as soon as possible.
How can you help?
Making a charitable donation to Edison Ford would ensure the restoration of the historic gardens for future generations for years to come. Thank you for your support.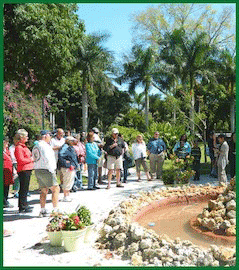 Recommended by staff, Guided Tours are led by enthusiastic site historians and include the Edison and Ford estates, as well as admission to the museum and the Edison Botanic Research Laboratory. Included in the tour is information about the lives of Thomas Edison, Henry Ford, their families and friendship. We also discuss the Edison Botanic Research Corporation founded by Edison, Ford and Harvey Firestone. The tour contains an increased emphasis on Thomas Edison's inventions including those he worked on in Fort Myers.

Visitors will see the 1929 historic landscape, evident throughout the entire property including the award-winning Moonlight Garden. The Edison Ford Winter Estates offers visitors the opportunity to step back into old Florida and learn more about local history through unique historical, scientific and cultural experiences.

Approximate Time: 1 hour 15 Minutes for the site tour and we recommend a total of 2 1/2 hours to allow time to browse the museum and laboratory after the tour. Historian tours begin at the top of every hour beginning at 10:00AM, with the last tour leaving at 4:00PM. Reserved tickets for the guided tour are available online for the 10:00AM and 11:00AM tours. Other tour times are available on a first come first served basis and must be purchased day of tour in the museum ticket office.

Open Daily 9:00AM - 5:30PM.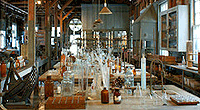 Daily (9:00 am - 5:30 pm)

Includes admission to the Museum and Laboratory ONLY. (Museum and lab admission is included in the Complete Estates Tour and the Historian Tour.) This admission offers visitors a great opportunity to see and learn the vastness of Thomas Edison's and Henry Ford's genius.
For Learners of All Ages

Did you know that Edison Ford offers classes for all ages? Join us to explore the arts, science, horticulture, technology, and more with these multi-generational programs!
---
---