Welcome
Visitors to the Edison & Ford Winter Estates in Fort Myers will enjoy 20 acres of historical buildings, historic gardens, the Edison Botanical Research Lab and the Edison Ford Museum. The newly restored buildings include the Edison Main House, Guest House, Caretaker's House and the Ford House.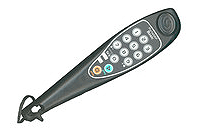 Daily (9:00 am - 5:30 pm)

Includes orientation, and a self-guided audio tour of the historic homes, gardens and laboratory of the Edison and Ford families as well as the Museum. Approximate time 2.5 hours.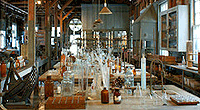 Daily (9:00 am - 5:30 pm)

Includes admission to the Museum and Laboratory ONLY. (Museum and lab admission is included in the Complete Estates Tour and the Historian Tour.) This admission offers visitors a great opportunity to see and learn the vastness of Thomas Edison's and Henry Ford's genius.