Welcome
Visitors to the Edison & Ford Winter Estates in Fort Myers will enjoy 20 acres of historical buildings, historic gardens, the Edison Botanical Research Lab and the Edison Ford Museum. The newly restored buildings include the Edison Main House, Guest House, Caretaker's House and the Ford House.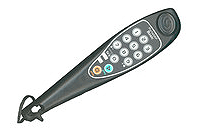 Daily (9:00 am - 5:30 pm)

Includes orientation, and a self-guided audio tour of the historic homes, gardens and laboratory of the Edison and Ford families as well as the Museum. Approximate time 2.5 hours.
Join the Edison Ford Wild Wizards
for a summer of new and exciting programs! Watch as the Edison & Ford Winter Estates becomes a living lab for our campers, who are challenged to learn more about the sciences, art, and the natural world.
EDISON FORD INVENTOR'S SUMMER CAMP 2018
Two camps are held each week, grouped by their ages: Ages 6-8 and Ages 9-12. Your child must have completed first grade. All camps are based on the cuurent age and grade of each child.
All camps are held from 9am to 4pm.
LOCATION: The 2018 Inventor's Summer Camp will be based in the Education Center and Edison Caretaker's House, which is air-conditioned. Some activities will be held in the gardens and Edison Ford Museum.
ATTIRE: Campers will be given a Camp T-Shirt and are required to wear it each day. Cool, comfortable clothing, tennis shoes, insect repellant, sunscreen, and hats are recommended. Open-toed shoes and jewelry should not be worn.
MEDICATION: Instructors must be notified in writing regarding any medication campers are to take during the day. Please provide detailed information when registering your child for camp.
LUNCHES: Campers must bring their own sack lunch, snacks, and drink daily. Water coolers are available; refrigeration is not.
---
---
---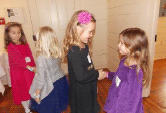 Historical records in the Edison archives show Mina Edison, wife of legendary inventor Thomas Edison, as a gracious hostess and interested in the well-being of children and the community. Following in this tradition, Etiquette at the Edison Ford, includes a one day (two hour) lesson in timeless etiquette and social skills.
---
---

We at Edison & Ford Winter Estates are grateful our staff, volunteers and members are all safe. All the Edison Ford structures were undamaged but the storm destroyed many trees, plants and shrubs.
Although the site looks different, the historic landscape will be restored, replenished and replanted as soon as possible.
How can you help?
Making a charitable donation to Edison Ford would ensure the restoration of the historic gardens for future generations for years to come. Thank you for your support.
The Edison Ford Homeschool Science and Engineering Series will present students with a variety of subjects that challenge the mind and encourage collaboration and innovation. Students will learn to think like Thomas Edison and Henry Ford as they explore and solve a variety of hands-on activities and learn the key concepts and strategies of science and engineering.

Cost: Members :$15 each class or $90 for all 7 class series; non-members: $25 each class or $150 for all 7 class series.
---
---
---
Ever wonder how to build a real robot or design a new invention? This challenging series teaches students the 21st century skills that are vital to the future.
---
---
---
---
---
---
---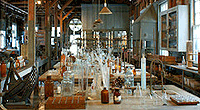 Daily (9:00 am - 5:30 pm)

Includes admission to the Museum and Laboratory ONLY. (Museum and lab admission is included in the Complete Estates Tour and the Historian Tour.) This admission offers visitors a great opportunity to see and learn the vastness of Thomas Edison's and Henry Ford's genius.
Cost: $20 per scout or participating sibling (parent included).

Scout programs are available to all Girl and Cub Scout groups and fulfill adventure requirements:
---
---
---
---
For Learners of All Ages

Did you know that Edison Ford offers classes for all ages? Join us to explore the arts, science, horticulture, technology, and more with these multi-generational programs!
---
---
---
For Artists of All Ages
Join renowned Southwest Florida artist Marie Dyer to create your own masterpiece!
---
---
---